E-compact instant water heater
CDX-U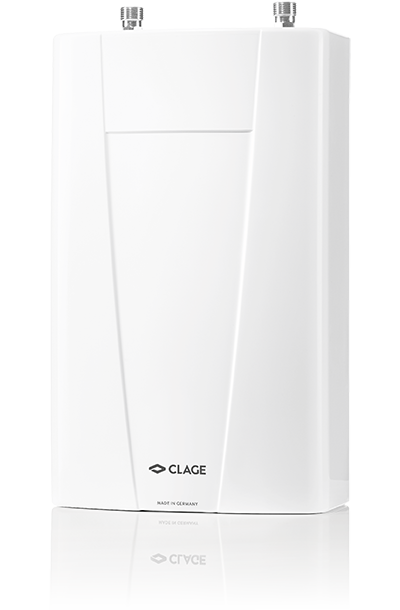 Energy efficiency class A
(Scale: A+ to F)
This is where the CDX-U is used.
Kitchen sink

Washbasin

Double washbasin
Convenient under the kitchen sink.
Although this E-compact instant water heater has no user controls, it operates with reliable electronics. The heating power is controlled automatically depending on flow rate and inlet temperature. During daily use, the temperature is set at the tap.
Electronically controlled instant water heater

with compact design and without user controls for installation under the sink
Automatic heating adjustment based on flow rate and inlet temperature
The maximum outlet temperature is factory-set to 50

°C

,

temperature setting as usual by mixing cold water at the tap

Easy installation under the sink facilitated by

small dimensions

and external ⅜" water connectors for unvented and vented installation
With power cable for permanent electrical connection
With the load shedding module (available as an accessory), the instant water heater can be operated along with the electric cooker at the cooker terminal outlet box.
Dimensions (height × width × depth): 29.4 × 17.7 × 10.8 cm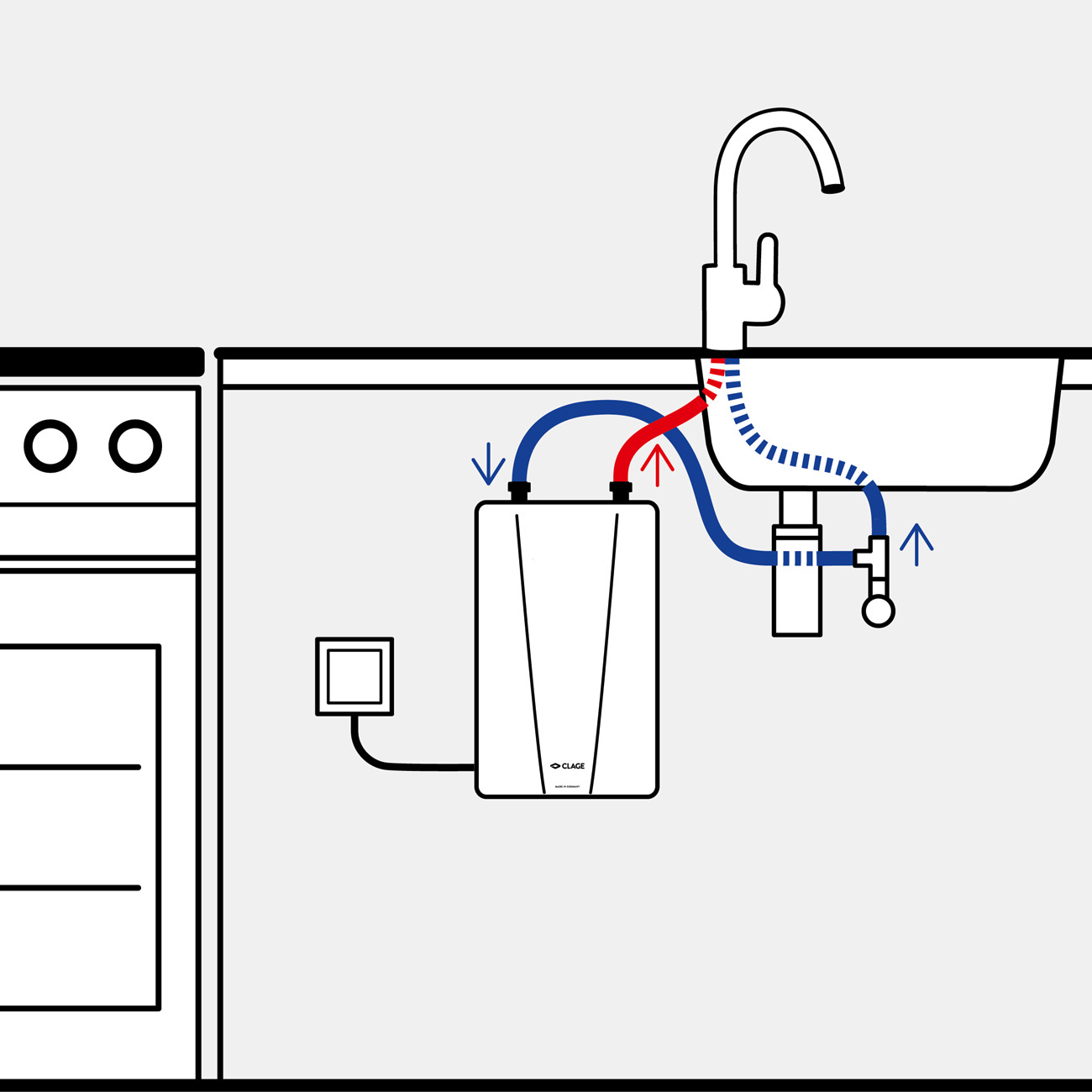 Data. Values. Facts.
Part number
Nominal power rating [kW]
Maximum operating pressure [MPa (bar)]
Water connections (thread connections)
Hot water output at Δt = 33 K 1) [l/min]
Switch-on flow rate [l/min]
Maximum flow rate 2) [l/min]
Supply voltage [3~ / PE 400 V AC] permanent connection
Nominal current [A]
Required cable diameter [mm²]
Maximum inlet temperature [

°C

]
Protection class
Specific water resistance at 15

°C

[Ωcm] ≥
Weight filled with water [kg], approx.

2400-26113
11.0
1 (10)
G ⅜"
4.8
2
5
16
1.5
30
IP 24
1000
2.7
1) Temperature increase e.g. from 12 °C to 45 °C
2) Limited flow amount for optimal temperature increase
Media
Title
Date
Size
Installation Instruction Booklet
Installation Instruction Booklet.pdf
01.01.2021
759 kB
> download
Operating Instruction Booklet
Safety Operating Instruction Booklet.pdf
01.01.2021
6,7 MB
> download
Safety Instructions
Safety Instructions.pdf
01.01.2021
6,7 MB
> download
Technical Data Sheet
Technical Data Sheet.pdf
01.01.2021
759 kB
> download
Interesting features.
Space-saving

Instantly at the right temperature

More hygiene

Environmentally friendly

Water-saving

Short water paths