CLARO SWISS FRESHLINE-K
FRESH, HEALTHY, AND PURE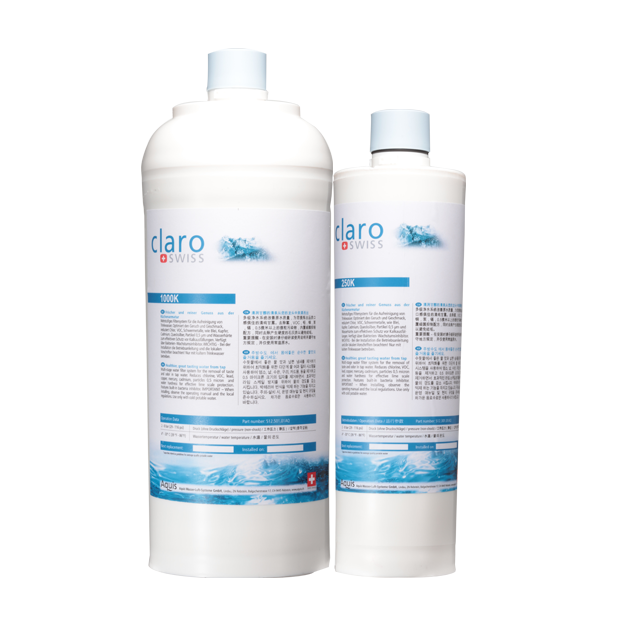 This is where CLARO SWISS is Used
Residential Houses

Commercial Kitchens

Cafes

Lounges

Hotels
Description.
Cutting-edge water purification technologies
Claro Swiss all-in-one filtration systems combine multiple purification technologies - for water customized  to your individual specifications.
> The Claro Swiss filter cartridges are based on the most recent state-of-the-art technology for gravimetric home filter cartridges which has been designed down to the last detail to full fill the exact requirements of water filters in the kitchen.
> Keeps a well balanced mineral content of Ca2+ and Mg2+
> No more bad tastes and odours
> Reduces heavy metals, pesticides and other harmful contaminants
> Efficient lime scale protection
> Easy installation under-sink and easy replacement under pressure 
> Only one cartridge with a multistage process 
Explore the unique filtration technologies
Learn more about the various purification technologies used in our Claro swiss filtration systems by clicking on the + symbols on the filter image.